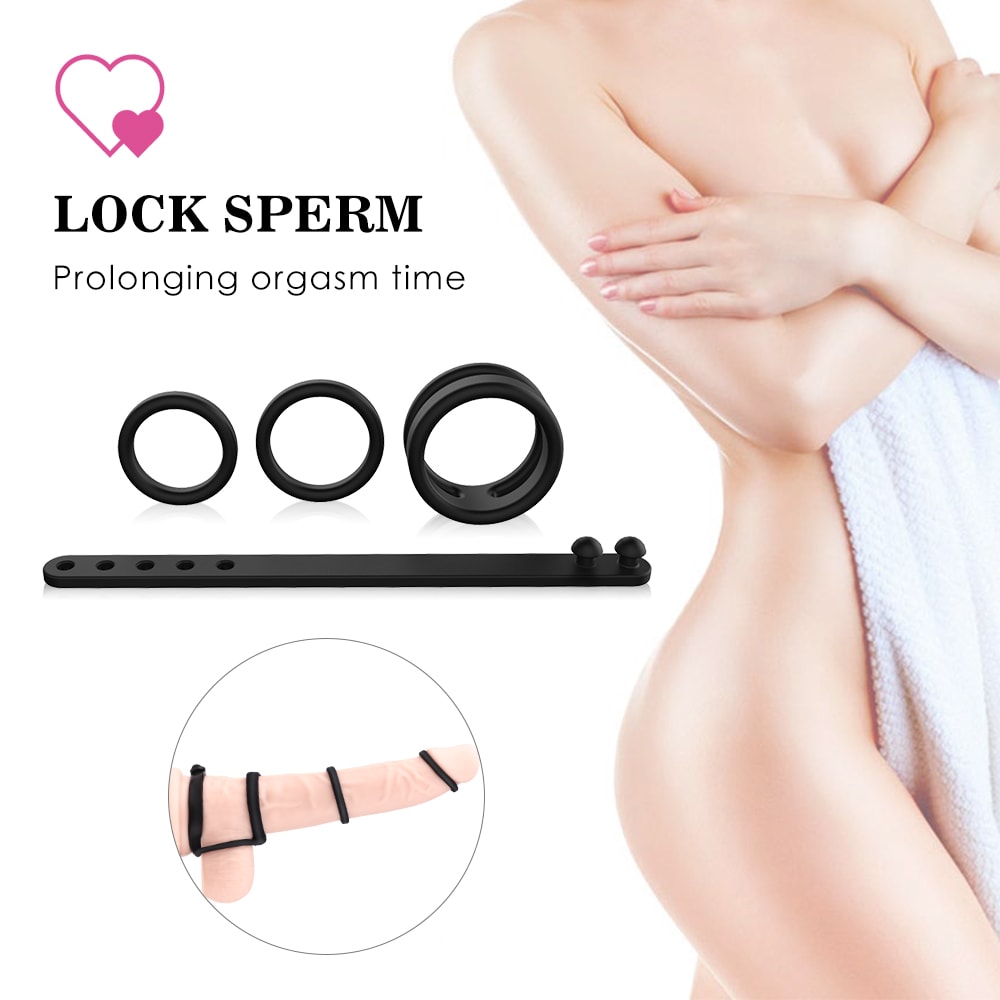 FEATURE
MULTI CHOICES

 

- 4 silicone cock rings can be used alone or in combination for diverse fun. The Dual Ring is designed for penis and testicles, to help enhance erections, while the Adjustable Ringallows you to enjoy pleasure with the most perfect size. And, the 2 different size Rings will also help you double your pleasure and last longer.
SAFE MATERIAL

 

- We only use body-safe medical grade silicone material for each of our penis ring. Safe, odorless, anti-allergic, super soft and flexible, to give you and your partner worry-free enjoyment.
ENHANCES SEXUAL PLEASURE

 

- The cork ring restricts blood flow to the penis, to help erect and delay ejaculation for man, and it also stimulates the vulva clitoris and perineum for woman, bringing you and your partner ultimate pleasure.
HARDER, STRONGER & LONGER

 

- Silicone penis ring set can restrict the blood flow to penis instantly, to increase length and girth of your penis, make it getting harder, stronger and longer lasting.