Description
Warranty Policy
Reviews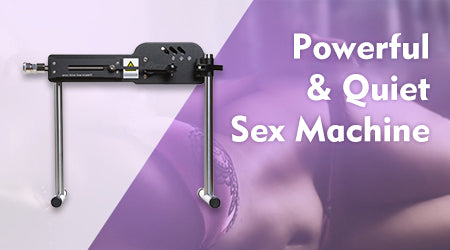 WHY THE ORGASM ANGEL SEX MACHINE IS THE BEST CHOICE?
ADJUSTABLE ANGLE AND HEIGHT
No matter what position you like, doggy style, mossionary or standing position, this machine will attain it with its 360° rotatal adjustment system.
LONG STROKE LENGTH
With an adjustable stroke length of 1.18 to 3.54 inches (3 to 9cm), you can quickly adjust the stroke length to suit your play style using the locking screw knob.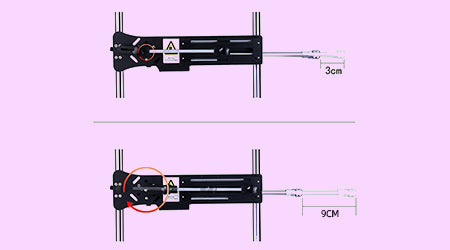 SUPER QUIET AND POWERFUL
70W powerful core brush motor together with revolutionary noise-reduction technologies brings 0-300 thrusts each minute while producing less than 40 dB noise.
The core brush motor, with long life span and high efficiency, provides endurable and unstoppable thrust you never experienced.
QUALITY COMMITMENT
CE, RoHS, FC Listed, and we provide 1 year rock solid warranty.
PRIVACY GUARANTEE
All products are packaged discreetly to protect your privacy.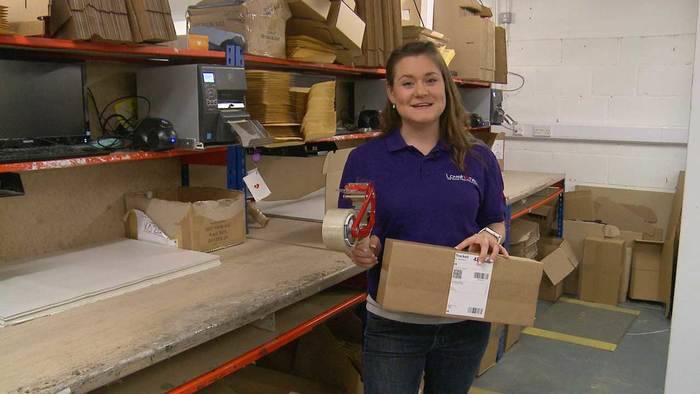 GET INTO YOUR FAVORITE POSITION AND LET THIS MACHINE PUMMEL YOU!
For Female
Slip the big cock of your mouth onto make oral sex. The humming sensation taking you to new heights of ecstasy.
Vibration bullets come back and forth in your anus to enhance your sexual experience.
Mind-blowing vibration provides simultaneous clitoral and G-spot pleasure, thrumming you towards a mighty climax.
Vibration bullets come back and forth in your anus to enhance your sexual experience.
Perfect for couples seeking fresh & exciting sexual sensations.


Also Right For Male Masturbation
FAQS:
We have collected several common questions from customers,
Does the motor have enough torque to overcome a lot of resistance force?
You can stall the motor if you're going very slow but if you speed up a very little bit it will not stall. Very easy to figure out but it works great.
How do I adjust the stroke length?
Just loosen the knob on the rod to adjust and tighten.
Does it have a USA standard plug in for power?
Yes, We can supply a USA standard plug, every machine with come with that. Also, we can supply EU / AU / UK adapter too. it ships according to the shipping country.
How long is the power cord?
The power cord consists of 2 parts. From the wall plug to the power converter is around 3 ft. The cord from the power converter to the machine is probably 6 ft. So overall I guess 9 or 10 ft.
Is there a warranty, and what's the ease of claiming the warranty?
We supply one year warranty on the sex machine, any damage to Parts and Components can contact us to get help by service email.
PRODUCT SPECIFICATION:
Weight

12.12 lb(5.5 kg)


Material

ABS + Stainless Steel Hardware Parts + TPE

Input
100-240V

, 50-60 HZ

Output
DC 24V/3A

Motor max power
70 W

Speed
300 RPM

Torque
20 N⋅m

Stroke Length
1.18-3.54" (3-9 cm)

Noise
40dB
Package Size
18.5×5.51×11.8 inches (47×14×30 cm )


SOMETHING IMPORTANT SECURITY WARNING AND USEFUL TIPS:
1.Pay attention to hygiene, please wash all accessories and disinfect with medical alcohol before you use them.
2.Lubricant is necessary, better to use a condom.
3.Please select a smooth surface to place your machine. Which will make the suction cup more table.
4.Please turn off the adjusting knob, unplug the power cable, clean the machine and accessories, keep in cool and wind area after use.
PACKAGE INCLUDING:
1 x Sex Machine
1 x Wired Speed Controller
1 x Medical-grade Silicone Dildo
1 x Purple Anal Dildo
1 x Purple Double Dildo
1 x Realistic Dildo
1 x Extension Tube
1 x Masturbation cup-green
1 x Black Dildo
Here at Orgasm Angel, it is our mission to ensure you are happy with our site and your shopping experience. Here's how we make sure you are happy with our site:
30-Day Money Back Guarantee on All Purchases:
All our products come with a 30-Day Money Back Guarantee. If for any reason you are not satisfied with your results within 30 days of receiving your product, you can return your lights for a 100% refund of the price you paid less the original shipping cost.  All we require a brief explanation in writing for the reason you're not satisfied via email.  The refund will be processed via the same method used for payment within 48 hours of receiving the returned merchandise. Return merchandise must be in as-new condition, in the original packaging, with the appropriate silicone dildo, power cord and wired speed controller. Return shipping costs are the responsibility of the consumer.
1 Year Limited Warranty:
All of our Orgasm Angel products are under warranty against defects in materials and workmanship for a period of (1) years from the date of original purchase.  If damage has been caused by abnormal use, wrong input voltage or violently damage the machine and dildo, etc…, the warranty is void. We reserve the right to refuse warranty repair or replacement service to anyone.
Slide To The Bottom To View Comments
↓  ↓  ↓  ↓  ↓  ↓  ↓  ↓  ↓  ↓